As a franchise business expands, managing the chain becomes more complex, as the number of entrepreneurs, personnel, stores and locations increases, and the amount of information grows. When each member of the chain has to follow the same concept, information management and effective communication become increasingly more important.
The Franchise Chain Management & ERP system offers modern tools for strategic franchise chain management. The solution enhances information and brand management, operational activities and chain-wide communication. It helps to ensure that all shops in your chain operate in accordance with the concept, thus creating a high-quality customer experience regardless of location.
Franchise Chain Management & ERP
Franchise Chain Management & ERP consists of the management's "back-end" system and an extranet service aimed at entrepreneurs, store management and personnel.
On the back-end side, the management can maintain the chain's core information, such as data about entrepreneurs, stores, contracts, audits and feedback. In addition, the system provides a communication platform through which the chain can communicate about its operating models, instructions, news, marketing campaigns and much more throughout the entire chain or targeted recipient groups.
The extranet is a platform to essential information and current communication for the chain's entrepreneurs and personnel. A centralized communication channel speeds up access to information and makes it easier to get to know to the chain's instructions and operating models.
Benefits
Get a 365-view of the chain's core information, such as entrepreneurs, business locations and contracts
Communicate centrally throughout the chain
Ease the compliance with the concept by making information easily accessible
Support operations with powerful tools, such as auditing and feedback management.
Customer experiences
"We wanted to develop and unify the management and the operational activities at chain and restaurant level. That goal has been reached. The extranets have enhanced compliance with the concept, satisfaction of entrepreneurs, information flow and implementation of changes in the chains. They also have increased interaction between entrepreneurs, chain management and our customers."
Anna Rahikainen, Sustainability Director, Kotipizza Group
"The solution will be one of our most important tools. With the platform, we get information, news and campaigns to spread through the entire chain as desired. Centralized communication saves time, makes information easy to find, and supports the management's work. Effective communication reduces the workload of entrepreneurs and increases job satisfaction in the field. Ultimately, it results in better customer service."
Sami Heino, CEO, GROOM barbers
Contact us!
Our experts will be happy to talk more about your needs. Fill out the contact form below, or contact us directly!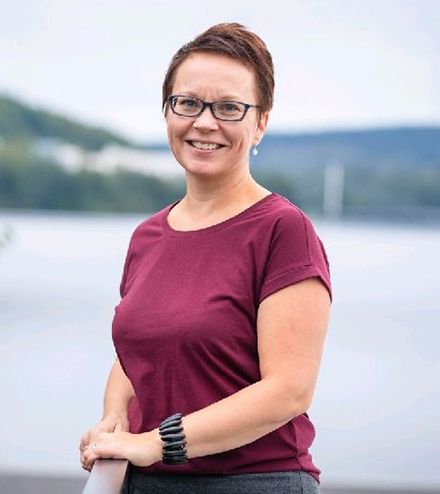 Mari Niemelä
Head of Business Unit, Trade Union Solutions & Custom ERP
mari.niemela@scsoftware.fi
+358 50 567 5491